Airdrops are one of the easiest way to stack new tokens and get free rewards in the Cosmos Ecosystem. In this step-by-step guide, we will show you how to claim the Stride airdrop which is up for grabs now.
What Are Airdrops?
Airdrops are a marketing tool used by new projects to generate hype and garner interest in their token. In an airdrop, a project team will send free coins to qualified wallets.
How Do I Qualify For The Stride ($STRD) Airdrop?
Every project has different requirements for airdrop eligibility such as performing tasks, or staking tokens.
Liquid staking app Stride are distributing airdrops to $ATOM, $STARS, $JUNO, $OSMO, and $INJ stakers.
You'll find information on the snapshots, minimum requirements and distribution in the infographic below.
To claim the first 20% of the airdrop, you will need to have staked any of the above tokens at the time of the snapshot. The remaining 80% of the airdrop is subject to the completion of specific tasks.
Central exchange validators are excluded along with addresses holding less than roughly $100 of a given asset. There is also a whale cap of roughly $50,000.
How To Claim The Full Stride ($STRD) Airdrop Amount
Host-chain airdrop recipients will need to perform tasks on Stride to claim the full airdrop amount as follows:
The first 20% of the total airdrop is granted freely
The next 20% will be claimable by staking the first 20%
The final 60% can be claimed by liquid staking any amount of ATOM with Stride. Upon completion of this task, the final 60% of the total airdrop amount begins to vest. Vesting is linear over a period of three months.
Step 1 - Connect Wallet
To claim the first 20% of the $STRD airdrop, you will need a compatible web wallet such as Keplr, Leap, or Cosmostation. You will also need a small amount of ATOM in your wallet of choice for liquid staking (minimum 0.01 ATOM).
Once you have your wallet set up, go to the the official Stride Airdrop webpage, and click 'Connect Wallet':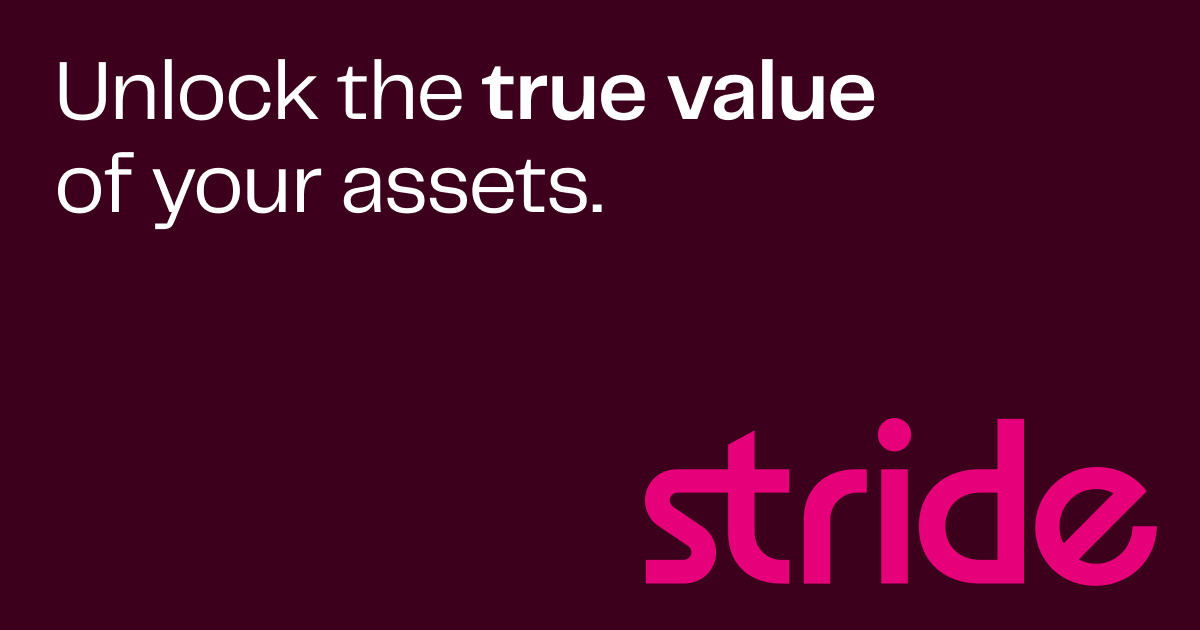 Step 2 - $STRD Faucet Prompt
You may receive a prompt to 'get some tokens from the faucet in order to claim your airdrop'. If so, simply hit the 'STRD Faucet' button and enter your Stride token address (this can be found in your wallet). Click the 'Request Token' button.
Step 3 - Claim Your First 20%
If you have not been automatically redirected to the homepage, simply hit the back button on your web browser and click the 'Start Claiming' button.
Navigate to 'Claim your free STRD tokens' and press 'Claim'. Your Stride account information will show in a pop-up page. 'Approve' the free transaction.
Step 4 - Stake Your Tokens For Another 20%
To claim the next 20% of the airdrop, you must stake your tokens. On the same page, under 'Stake your STRD', hit 'Stake' and 'Continue' to open your web wallet dashboard. Navigate to the Stride chain, delegate your $STRD tokens to a validator of your choice, and approve the free transaction.
Step 5 - Liquid Stake ATOM on Stride For The Remaining 60%
Back on the Stride airdrop webpage you will see that you have now successfully completed the first two tasks.
Click on the 'Liquid Stake' button and choose 'Continue' to open a new webpage. Here you will be asked to input the amount of ATOM you wish to stake. The minimum amount required is 0.01 ATOM.
Once you're happy with the amount, hit the 'Liquid stake' button, 'Start staking' and approve the transactions.
Congratulations, you have now claimed your $STRD airdrop!
The Newsletter
Sign up to learn the latest about the Cosmos ecosystem.
Other Airdrops
Now that you have experienced the thrill of free tokens, you may be eager to find more airdrops to add to your stack.
Please be careful when searching for new airdrops and take care to investigate projects thoroughly before attempting to claim.
General Tips To Avoid Airdrop Scams
Always bookmark the official links of webpages to avoid phishing attacks. For example: official websites and help desks, Twitter pages, web wallets, Medium pages, and individual projects.
By bookmarking official sites, you can avoid accidentally clicking on a scam  website that is an identical imitation of the official one. These often appear as sponsored links on search engines and can be easy to miss.
Legitimate airdrops will never ask you for your private key. If someone gains access to your private key, they can access to your wallet. Never share your private key.
When looking to claim future airdrops, at a minimum always look for an official website, a whitepaper, and a social media presence. Check with official Cosmos websites and sources you trust before ever attempting to claim an airdrop.
---
Thank you for reading, fellow Cosmonauts! If you've been enjoying our work, please consider following our Twitter, or help us by sharing.
Disclaimer: none of the information given in this article is financial or investment advice. Please do your own research and assess your own risk.